Dozens pitch tents outside immigration office in response to thousands of migrant children split from their parents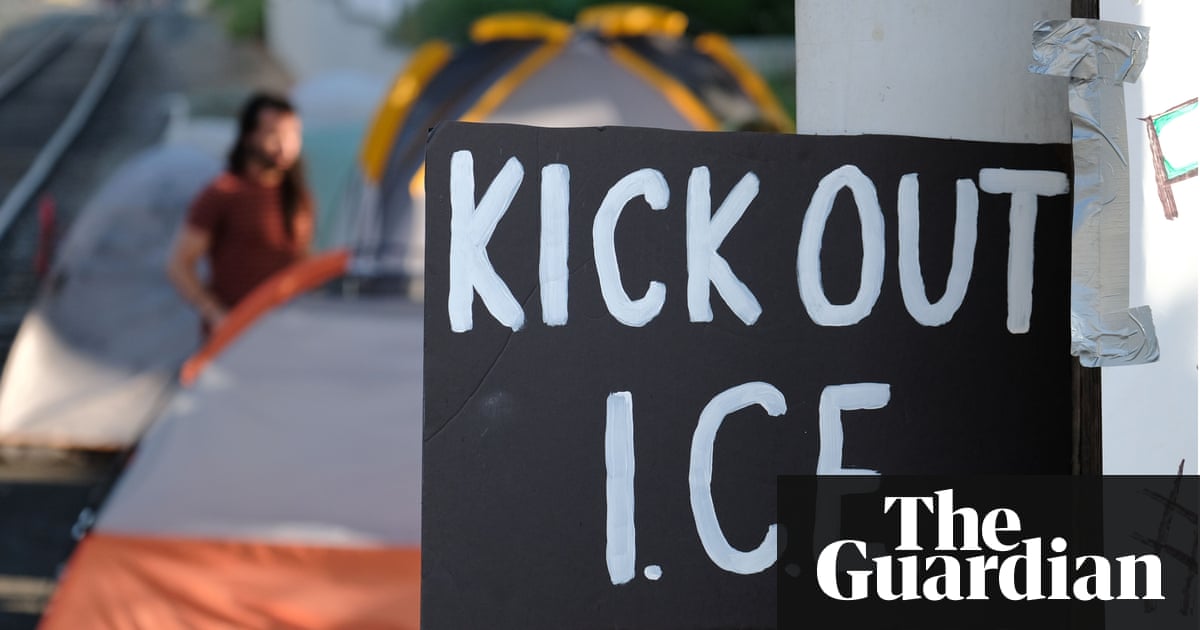 After successfully forcing Portlands Ice office to shut down Wednesday, occupying protesters are vowing to stay until so-called zero tolerance immigration policies end.
The pledge by members of #OccupyICEPDX came as Donald Trump signed an executive order ending his administrations policy of separating migrant children from parents at the border with Mexico. Yet despite the order US official have said there are no immediate plans to reunite children separated from their parents under the zero tolerance policy, which has come under heavy criticism from Democrats, Republicans, human rights activists, international leaders and the public.
Ice announced this morning that the office would be temporarily closed as a result of security concerns, and would not reopen until those concerns were addressed.
Meanwhile Portlands mayor, Ted Wheeler, announced that the city would not attempt to clear the camps, calling Ice an agency that had lost its way.
On Wednesday afternoon, in 95F (35C) degree temperatures, a core group of 50 or so protesters kept up their blockade of the federal facility. All expected that, as on the previous two days, the crowds would swell in the evening.
Luis Marquez, a local activist, when asked about the shutdown, said: I think this occupation is a beautiful thing, a wonderful thing. Every single person here is a hero.
Like others in the camp he said he would not leave until the zero tolerance incarceration of refugees at the border ended.
If I hurt your whole family separately or all together, I am still hurting you.
Along with others, he was sitting in the shade, not far from where a live vibraphone performance had recently concluded. Occupiers were creating bespoke placards, handing out water, or sleeping through the heat of the day in their camp on a tram line at the rear of the Ice building.
By Wednesday the camp consisted of 30 tents and a number of other temporary structures. It had dedicated information and medical stations. Signs called for donations and builders. There were mounds of donated food and water, and makeshift barricades at either end of the camp. In the late afternoon, a local ice cream truck, Fifty Licks, stopped by for a second time to give out free ice cream to protesters.
A range of other cities began occupation camps Wednesday, as the tactic pioneered in Portland appeared to inspire others around the country. Plans for occupations were announced in LA, New York City, and elsewhere.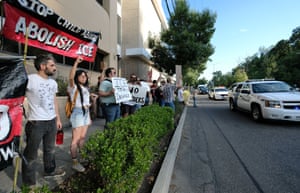 Read more: http://www.theguardian.com/us