Olive Ridley turtle hatchlings spotted after cleanup of Versova beach by Afroz Shah and volunteers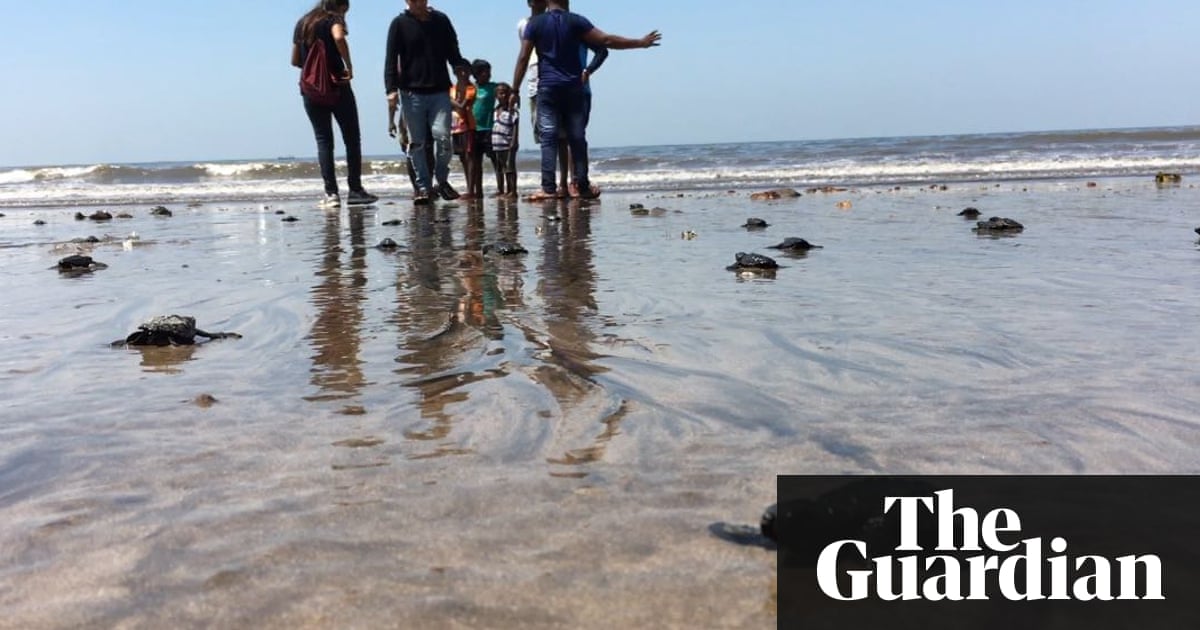 Hatchlings from a vulnerable turtle species have been spotted for the first time in decades on a Mumbai beach that was rejuvenated in the past two years by a massive volunteer cleanup operation.
At least 80 Olive Ridley turtles have made their way into the Arabian Sea from nests on the southern end of Versova beach in the past week, protected from wild dogs and birds of prey by volunteers who slept overnight in the sand to watch over them.
Versova has undergone what the United Nations has called the worlds largest beach cleanup project over the past two years, transformed from a shin-deep dump yard for plastics and rubbish to a virtually pristine piece of coastline.
The man who leads the ongoing cleanup operation, the lawyer Afroz Shah, said he started anticipating the turtle hatchings two months ago when farmers on the southern end of the two-mile (3km) beach reported seeing turtles in the sand.
Read more: http://www.theguardian.com/us